What Realtors Need to Know About Video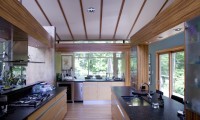 The problem with most Realtors and Video is they don't know where to start and don't understand either the true value to the consumer or how to distribute the video when they are finished. After some long research, here are the simple facts about real estate video.
1. The consumer doesn't care about us and they certainly have better things to do than watch a video about me or my company. Its just a fact. Try it yourself, sit in a room of home sellers and buyers and ask them what is important. What you will hear will change what type of video you will put out there.
2. Buyers and sellers want value, they want information, and they really prefer video. They don't care about our logo, our advertising and they hate it when we tell them how good we are.
3. Video content needs to be short and interactive, if the homeowner can't reach you from the video why bother.
4. Video can easily be used every where, posted on your blog, your website, Facebook, Pinterest, Linkedin, email, mail and print with video code printed in the ad.
5. Most realtors should not be in their own videos, and they really have better things than to try and get involved in producing them. Remember, homeowners want video content but they don't care where it came from, so a better way is to deliver branded interactive video.
6. Most home tours are too long not branded and not produced properly.
7. Video testimonials are King.
8. Video marketing takes time and consistency, but it will make you stand out in a way never before possible.
9. Interactive video allows you to provide instant value to the consumer. The consumer should be able to learn more about the agents, even contact them on the phone instantly by clicking a link on the video
10 Mobile, Mobile, Mobile Video needs to be easy and fast to open.The consumer is just not taking time to read on their mobile device. They love video and if they can reach you by clicking on the video even better.
11. Having a couple of home tours on youtube does not make you a video marketer.
Sellers want more.