Deliver Your Dance Recital Online
Dance recital delivery methods have changed a lot since 1999. Here at In Focus Studios, we started out delivering recitals on vhs tapes and then quickly transferred to dvd when they became the mainstream delivery method. Up until a few years ago, producing a dvd was the best way to deliver to the masses. Yes, there was Blu-Ray, but they were more expensive to produce and only used by a small portion of the population. Once Netflix mastered the online demand for watching movies, streaming has taken the place of the dvd. Everywhere you looked, companies starting popping up offering streaming services. Though streaming was convenient, it never really had the feel that a dvd gave with a menu and chapter points. That is until 2015. In search of a streaming delivery service with the feel of an amazing Netflix-style experience, we stumbled upon MediaZilla. This software allows In Focus Studios to deliver a streamed video with a menu, chapter points and special feature links. The dashboard is intuitive, mobile optimized, and accessible from any device including Smart TV's. The viewer can sign up for a free account. As a result, any video shared with them goes into their own private video library that can be accessed on any device any where in the world. This is their video library for life!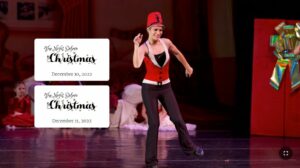 A few benefits of this method of dance recital delivery is that we can add or make changes to the product and it will update everyone's video immediately! Back in the day of dvd's, this would cost a lot of money to make a change. We would have to burn a whole new set of dvd's for everyone. It was actually a real nightmare to make a change. With this new delivery method it takes a lot less time to produce the final product. No more burning dvd's, printing dvd inserts and stuffing mailers. Therefore, the client will receive the product in half the time it took to produce a dvd. In this day and age of instant gratification, we make a lot of dancers very happy!
While this new method of delivering dance recital videos is a fairly new improvement over dvd's, choosing a videographer that will capture a video worthy of this new delivery method is as important as ever! When hiring a videographer, we recommend asking them these questions.
Can we see a sample of your previous recital work? They should be able to easily email you samples. We often email the samples while on the phone with the potential new client.
How long will it take to get the finished product? We have heard many awful stories where it took a year to get the finished product. Our deliver time is typically 1-2 weeks.
Do you bring backup equipment? Anything could happen during a live show. It is important that the videographer bring a backup camera, sd cards and batteries.
Do you mic the stage so the viewer can hear the tap dancing? This often gets overlooked and it is just as important to see the tapping as hearing it as well. We can mic the stage for you.
Do you get an audio feed from the mixing board? This makes the video professional. Anyone can pull out their phone and record the recital, but watching it with incredible audio makes it much more enjoyable! Don't worry, we mix in the cheers and clapping to give the viewer that live energy feel from the audience.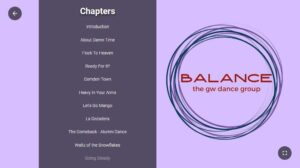 All of these questions are very important. The way the videographer answers them should be a good indication as to whether they should be filming your dance recital.
For more information about filming dance recitals, please contact us at 443-871-5624