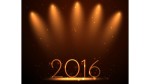 We had a good year in 2016. Sales were up, and we serviced more customers with 100% satisfaction.
One of the key moments that stick out in 2016 is the dance recital season. Dance recitals are typically a good business. Over the last 2-3 years the industry seemed to have shifted with all the use of cell phones. Sales over these few years were getting harder and harder to sell dvd's. But 2016 put all that to rest. We captured 29 dance recital performances from late May to late June. That is 8 more then the previous year. We also captured a few Christmas shows and some school choral performances. In total, selling over 1500 dvd's. All of these dvd's were chapterized, had custom labeling and delivered in 2-4 weeks after the performance. We take great pride in this type of turn around. That was one of the biggest complaints from the new dance studios we picked up. People do not want to wait 2-6 months after the show to get their dvd. Especially the Christmas shows as they always make great Christmas gifts.
Another key take away from 2016 was doing more training video projects for construction companies. We captured training of how to use the equipment in 5 school buildings and 2 apartment buildings. These videos were given to the maintenance crews onsite to help them learn how to use the equipment. The majority of these videos were delivered on dvd. A few were put on thumbdrives and on a secure server.
In 2016 we also upgraded our equipment purchasing a new 4k camera, new microphones, lights, stands, editing software and faster computer. These new additions will surely increase our production value.
We plan to take this momentum into the new year. So far, 2017 looks like it will follow in 2016's footsteps.
For more information about filming dance recitals or trainings, please contact us at 443-871-5624 – See more at: http://infocusstudios.com/2016/07/videographer-for-dance-recitals/#sthash.uvzkbPBT.dpuf
The following two tabs change content below.
Jeff is the founder of In Focus Studios. The company has serviced Maryland, DC, Virginia and North Carolina since 1999. Jeff began his video career by videotaping weddings, but was quickly introduced to the world of corporate video production. Since then he has produced marketing videos, medical videos and webcasts. He also works with athletes from Baltimore, Washington DC and Raleigh, NC. He is a fan of 80's music videos. He enjoys all aspects of video production, including lighting, directing and editing.
Latest posts by Jeff Philips (see all)