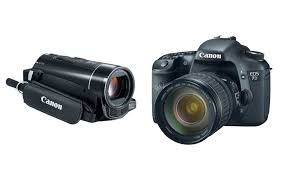 The very first song played on MTV was Video Killed the Radio Star. Will video kill the photographer as well? For years, I have been printing photos from video. Since HD has become main stream, those photos are even more brilliant.
At the moment, videography is not able to rival the still image when it comes to flash photography or producing the highest resolution images (4k is around 8 megapixels vs common 50+ megapixels medium format cameras). But what it can excel at is capturing the absolute peak moment in naturally lit environments. Because video currently captures 24 – 300 frames a second, it becomes possible to record the absolute perfect shot of a key moment during a sporting event, an emotional event or nature. Combine these high frame rates with the growing need for web resolution media and you have a pretty powerful new tool for the photojournalist.
Because video captures the entire event, a well placed camera can be left unattended to capture moments that may not have happened with humans around. Even a well polished photographer would be shocked to find that every perfect micro expression can be precisely recorded and be exported both before and after the traditional click of the shutter. A professional will now be able to pin point the exact fraction of a second that a real genuine emotion happens, and those tiny changes in expression can produce completely different reactions from the audience viewing the media. For any photographer who makes their living producing that definitive "peak of the action" shot, it becomes easy to see how ultra high definition video could be a huge game changer.
With these exciting advances in HD quality video, will video eventually over take photography as a whole? I guess only time and technology will tell. The early warning signs are there. Photographers should be taking note and not go down the path the record stores did when the mp3 wiped them off the map.
For information on our company, contact the experts at In Focus Studios. We specialize in producing high-quality marketing videos for businesses in all industries. Located near Raleigh, North Carolina and Washington, D.C., our experienced video team serves the entire east coast with video projects, from start to finish. Call today for a free consultation.
The following two tabs change content below.
Jeff is the founder of In Focus Studios. The company has serviced Maryland, DC, Virginia and North Carolina since 1999. Jeff began his video career by videotaping weddings, but was quickly introduced to the world of corporate video production. Since then he has produced marketing videos, medical videos and webcasts. He also works with athletes from Baltimore, Washington DC and Raleigh, NC. He is a fan of 80's music videos. He enjoys all aspects of video production, including lighting, directing and editing.
Latest posts by Jeff Philips (see all)